Getting vaccinated
The best way to protect against whooping cough is to get vaccinated. If you need help finding a vaccine provider, click here.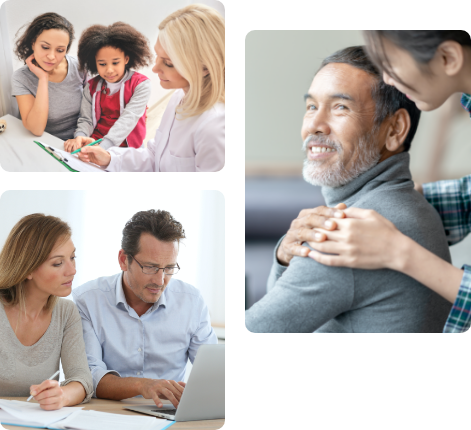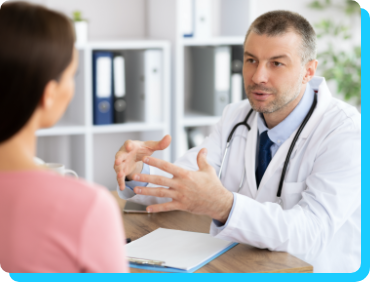 Talk to your doctor or pharmacist about Tdap vaccination
Be sure to discuss the whooping cough vaccine with a trusted healthcare professional.
Questions to ask your vaccine provider
Should I get a Tdap vaccine today?

Are there any side effects to a Tdap vaccine that I should be aware of?

What is the appropriate vaccination schedule for me based on my age and history?

Is there anything I should do to prepare for the vaccine?

Who else in my family should be vaccinated?

Where can I access a copy of my vaccination records?
Where can I get vaccinated with Tdap?
We can answer this one—use the Vaccine Locator tool below to find a convenient doctor's office or pharmacy where you can get vaccinated. It might be available in your doctor's office or at your local pharmacy.
Tdap vaccine locator
Find a pharmacy or doctor to administer Tdap near you.
The information provided is for informational purposes only, and is not meant to replace your pharmacist's or doctor's medical advice or information from your plan about preferred pharmacies or doctors.
You may search by ZIP code. You may also narrow your search by Provider Type. Any information you provide is used solely to help you find a pharmacist or doctor. It will not be disclosed to third parties. Please note: This list is pulled from a publicly available nationwide database of pharmacies and doctors who have indicated their specialty. While it is updated regularly, this list may not have the latest provider information and results shown may not reflect all of the adult vaccine providers in your area.
Inclusion of a pharmacy or doctor is not and does not imply a referral, an endorsement, or a recommendation by GSK. Pharmacies or doctors included in this list have not endorsed GSK or any of its products. Participation by pharmacies or doctors in payer networks may vary. You should verify a pharmacy's or doctor's participation/acceptance of your health insurance. Users of this website are solely responsible for communications and interactions with any of the listed pharmacies or doctors, and any information users send them is not governed by our Legal Notice and Privacy Policy. Users are responsible for compliance with state and federal laws regulating pharmacy or doctor referrals, such as anti-kickback laws, the Stark Law, or state professional practice restrictions.